Origins of the name & van Beethoven's Family
Where does the name van Beethoven come from?
Beeth means 'beetroot' and Hoven is the plural of 'Hof', meaning 'farm'. Beethoven is therefore 'beetroot farms'.
There is a village named Betthoven in the province of Liège.
Early Beethoven History
In the 15th century, there were Beethoven's at Limbourg and at Liège.
In the 16th, in many of the Brabant villages: Leefdael, Rotselaer, Bertem, Haecht, Neder Ockerzeel…
Then these families moved to towns: Malines, Louvain, Anvers.
It was at the end of the 17th and beginning of the 18th centuries that Corneille and his sister Maria arrived at Malines. He was originally from Bertem, his father from Boortmeerbeek and his ancestors from Kampenhout.
van Beethoven's Family Migration
Louis, Ludwig's grandfather, is at the heart of the van Beethoven's family migration.
In 1731, he left Malines for Louvain. In 1733, he moved to Bonn after a stay of several months at Liège at the end of 1732.
Next, he was joined by his brother Corneille, and then by his parents who were fleeing bankruptcy.
Cornelius (Corneille) van Beethoven Bio
Malines…The first mention of Cornelius, or Corneille, in the registers of Malines dates from August 30, 1671, on the occasion of the marriage of his sister Marie. He lived at 7 rue des Pierres, in a house called Little Windmill.
He was probably a carpenter or joiner.
Corneille married Catherine van LEEMPOEL at Malines on February 12, 1673.
Corneille van Beethoven was buried in the parish of Notre Dame on March 29, 1716. He was given a middle class funeral and his courtège was escorted down la rue des Pierres by the carpenters' guild.
Michael (Michel) van Beethoven Bio
Michel was born on February 15, 1684, and his godmother was Elisabeth van Leempoel. He lived in the house in rue des Pierres.
In 1700, he was apprentice baker, and became Head Baker on October 5, 1707.
He married Maria Ludovica STUYCKERS on October 8, 1707. They moved into a house called The Speckled Bullok. They left in 1711 to live in the Rue des pierres after the death of his father.
Michel was therefore a baker, but Beethoven history shows he equally participated in the buying and selling of paintings. Perhaps he could have been a bric-a-brac trader? Around 1720, he worked in the Malines lace trade, particularly reputable for his luxurious items. It would seem that his trade thrived because, in 1727, the Beethoven couple possessed four houses in the rue des Juifs, plus other residences, which each had inherited from their parents.
Ludwig (Louis) van Beethoven Bio
Louis was born on January 5, 1712 at Malines. Beethoven's family included his godfather, Louis Stuyckers, his maternal grandfather, and his godmother Elisabeth van Leempoel, his great aunt.
He became a choirboy and then entered the choral school of Saint-Rombaut on December 10, 1717. He was taught by Charles Major, an excellent musician, a demanding teacher and a scholar (at his death he possessed 9 430 works!). After singing, Louis probably learn to play the organ, taught by the organist Antoine Colfs. He showed a strong disposition for music, and indeed his family and he himself thought it would become his profession.
However, at Malines, there were few possibilities to make it in life with music. However, the young Louis applied for a job as tenor to the church college of Saint-Pierre, at Louvain, where there was a spare place for a limited period. Not only was he accepted, but the master of the chapel, a certain Louis Colfs (it is not unlikely that he was of the same family as the organist at Malines) proposed to place him as conductor. His knowledge of music and his acquaintances therefore became particularly exceptional. His candidature finished on November 9, 1731.
Johann (Jean) van Beethoven Bio
Johann was born in March 1740 at Bonn, and was probably baptized at the court chapel at Bonn. He was to be the father of Beethoven the composer.
As a youngster, he followed lessons at the Jesuite College. Then he became treble at the court chapel, at the age of twelve. Following this, Johann became musician at the court.
He married Maria Magdalena KEVERICH on November 12, 1767 at the church of Saint Rémy at Bonn against the wishes of his father. The couple moved into 515 Bonngasse.
Johann gave music lessons, usually teaching singing and violin. But drink was the first passion and the first poison of the musician.
By 1784, Beethoven history reveals that his voice was completely ruined. He died miserably on December 18, 1792.
Ludwig
van
Beethoven
Born the December 17th 1770 at Bonn Died the March 26th 1827 at Vienna Beethoven's two sisters did not have any children. Only one of Beethoven's four brothers had a child. The child was a boy, named Carl.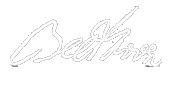 Jan Van Beethoven and Maria Magdelena Keverig  
Married November 12th 1767 at Bonn


Lodewijk Van Beethoven and Maria Josepha Poll
Lodewijk- Born January 5th 1712
at Mechelen in Belgium
(Malines)
Died December 24th 1773 at Bonn
Maria- Born in 1714
Died Spetember 30th 1775 at Bonn

Cornelius Van Beethoven   and Catharina Van Leempoel
Married February 12th 1673 at Mechelen
Cornelius- Born October 20th 1641 at Bertem. Died March 29th 1716 at Mechelen
Cathatina- Born in 1642
Died in 1729